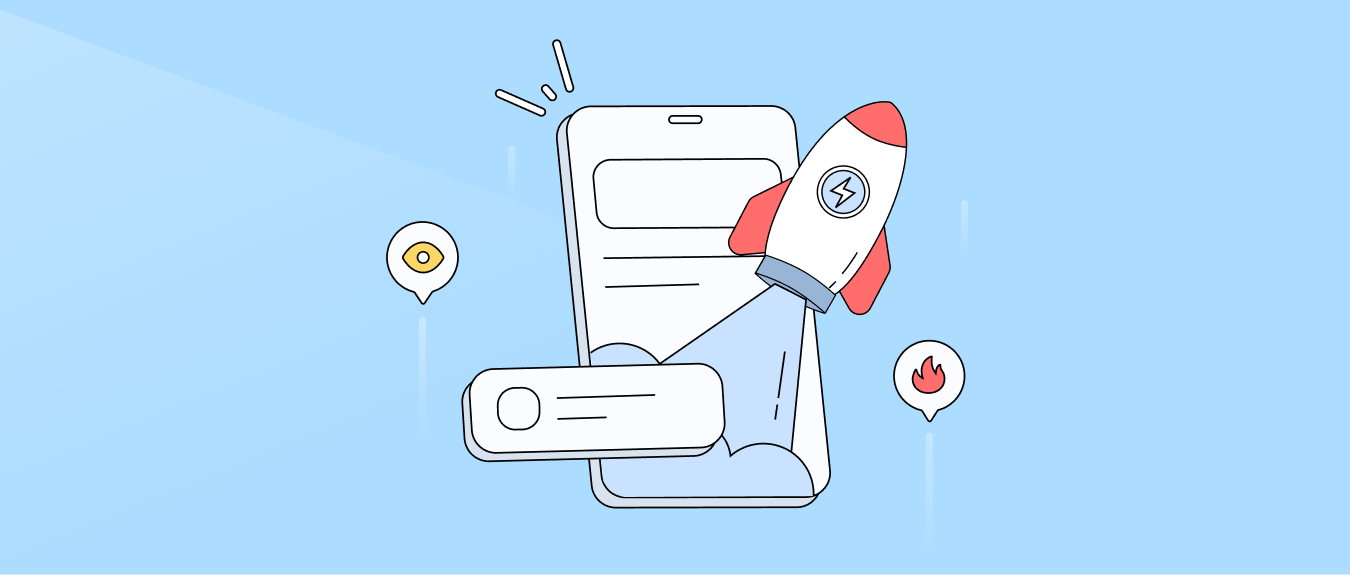 imToken 2.13.5 extends Ethereum's "You sign what you see" and risk control features to 11 more chains, enabling seamless signing across wallets. Additionally, we've added a "Transfer with cross-chain bridge" option for getting tokens within the wallet, giving users more flexibility when topping up their accounts.
Furthermore, we've enhanced our non-custodial ETH staking service with batch validator management and address-based grouping for improved efficiency and convenience.
The update is as follows 👇👇👇
Optimized signing experience and risk control system for 11 chains

Getting tokens is now more convenient with cross-chain bridge transfers

Batch management of ETH validators enabled for improved efficiency

Upgraded WalletConnect 2.0 for a smoother desktop experience

Supported Scroll, the native zkEVM Layer 2 solution
Extended "You Sign What You see" and Risk Control Features to 11 More Chains
The previous imToken update brought the "You Sign What You See" feature to Ethereum. This new release extends this intuitive signing experience to 11 more chains - Bitcoin, Cosmos, Tron, Nervos, BCH, Litecoin, Polkadot, Kusama, Filecoin, Tezos and EOS.
We've also upgraded the risk control system of these chains. Users will receive alerts for triggered risks, like compromised account permissions when accessing risky DApps.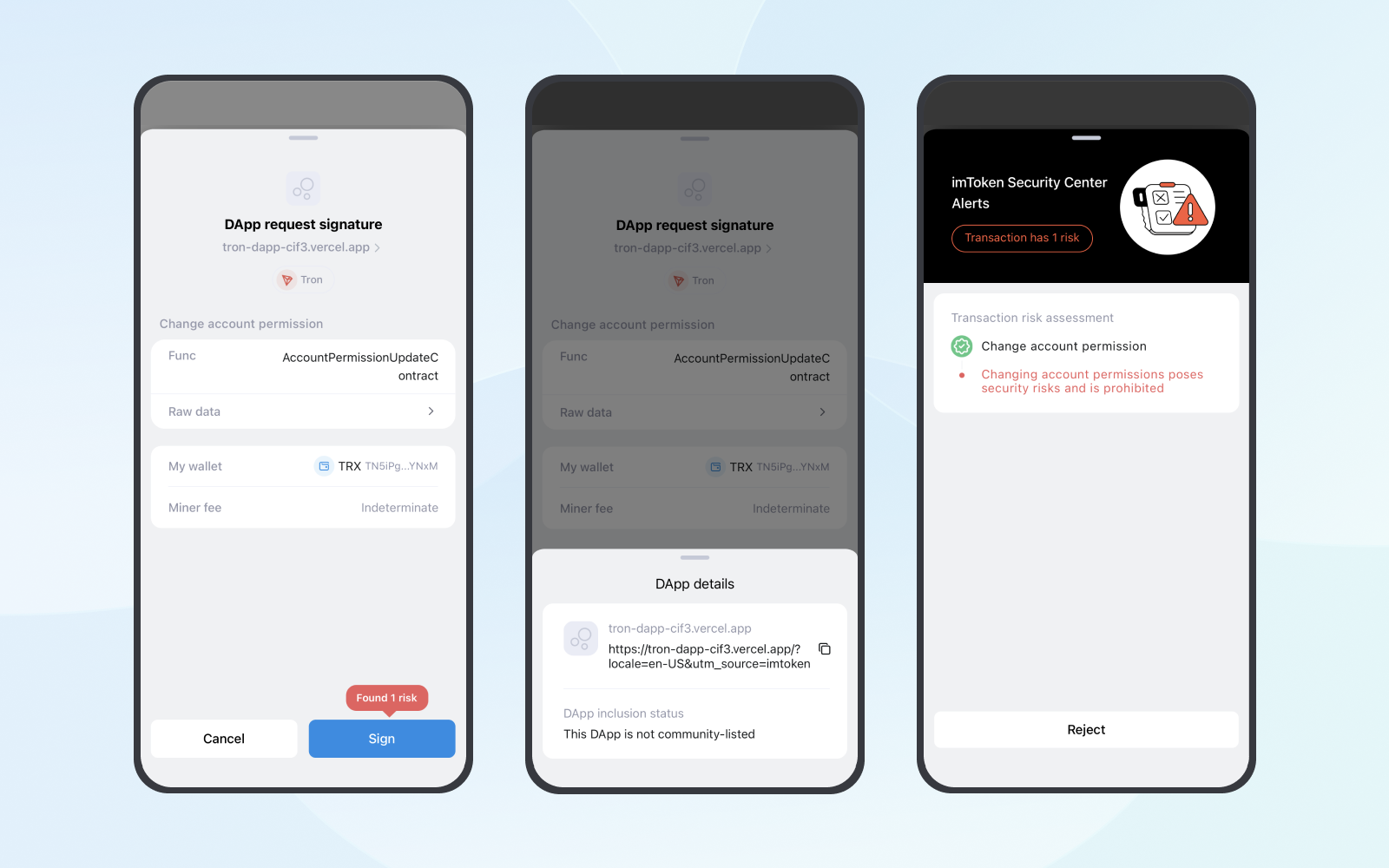 Security alert when accessing risky DApps
Learn more: Sign What You See for Safer Transactions
Get Tokens with Cross-Chain Bridge Transfers
To make it easier for users to obtain digital assets, imToken has provided a "Get tokens" entry that supports easily acquiring tokens through purchases, withdrawals from exchanges, and transfers from other wallets.
In this update, we have added "Transfer with cross-chain bridge" under the "Get Tokens" entry for Layer 2 networks. Users on Arbitrum and Optimism can now click "Get tokens" - "Transfer with cross-chain bridge", choose a bridge and transfer in assets from other networks to start their Layer 2 journey.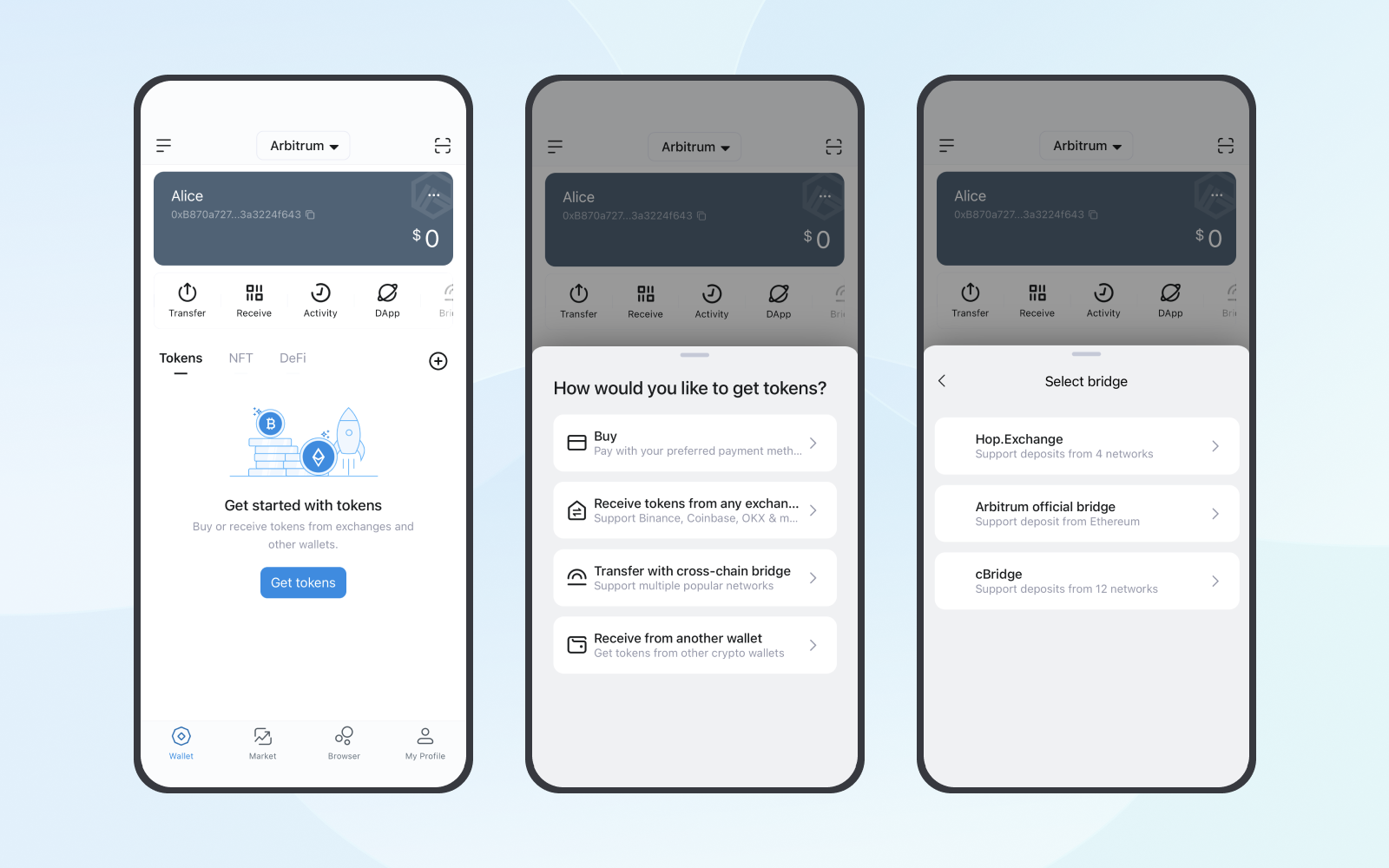 Note: "Deposit" and "Withdraw" are now consolidated under "Bridge". If you want to make cross-chain deposits and withdrawals on Layer 2 networks, click "Bridge."
Learn more: Easily Get Tokens with imToken and Dive into Web3
Batch Operations of ETH Validators
No matter how much ETH you hold, you can easily participate in a staking pool or non-custodial staking through imToken to enjoy stable returns.
imToken 2.13.5 enhances staking services with validator batch management, streamlining batch exit and withdrawal setup. Validators are now categorized by associated wallets for simplified management and improved staking experience.
WalletConnect 2.0 Optimization for Smoother Desktop Experience
To deliver a more stable and secure DApp interaction, we've fully supported WalletConnect 2.0 since June, enabling imToken users to scan QR codes and connect with desktop DApps across multiple chains. This allows seamless DApp engagement across networks.
imToken 2.13.5 improves WalletConnect 2.0 functionality with clearer connection prompts and operation guides, further strengthening stability and security when accessing DApps via WalletConnect 2.0.
Supported Scroll, the Native zkEVM Layer 2 Solution
This zkEVM-powered Layer 2 solution natively supports EVM and provides scalability. Major protocols like Sushi and Aave have already joined its thriving ecosystem.
Want to get a head start and tap into potential opportunities? imToken offers direct access to DApps on Scroll. Simply tap the central button at the top of the Asset page, switch to the Scroll network, and hit "DApp" in the toolbar. You are one click away from the hottest DApps on Scroll.
How to Download/Update
For Android users

New users: Download from the imToken official website (https://token.im).

Existing users: Update directly in the app.

For iOS users: Need to download from the App Store.


Note: imToken is not available on Mainland China App Store.
You can also send "Download" to [email protected] to get the latest version of imToken.
Important
Make sure that all wallets are properly backed up before upgrading

Never disclose your private key, seed phrase, or Keystore

Learn more: https://token.im