Happy new year to you, have a blast for 2019!
This is the first update we brought to you this year, and the second major upgrade since the official release of imToken 2.0. As stated at the Singapore release conference in July last year, one of the key features of imToken 2.0 is the DApp Browser. With 2.2.0, we have re-designed the DApp browser, taking user experience to another level:
Revamped 'Browser'. Added clear DApp categorisation for you

Supported Simple Wallet Protocol, simply scan QR codes to access and login into EOS DApps

Ethereum collectibles are displayed in the asset page by default

Supported DApp Browser Console -

Debug panel for front-end developers
Revamped DApp Browser, more powerful and useful
The revamped DApp browser has a new DApp categories feature, more concise search function and more up-to-date information gathered at the News DApp. We strive to make the DApp browser experience simpler and more intuitive for users.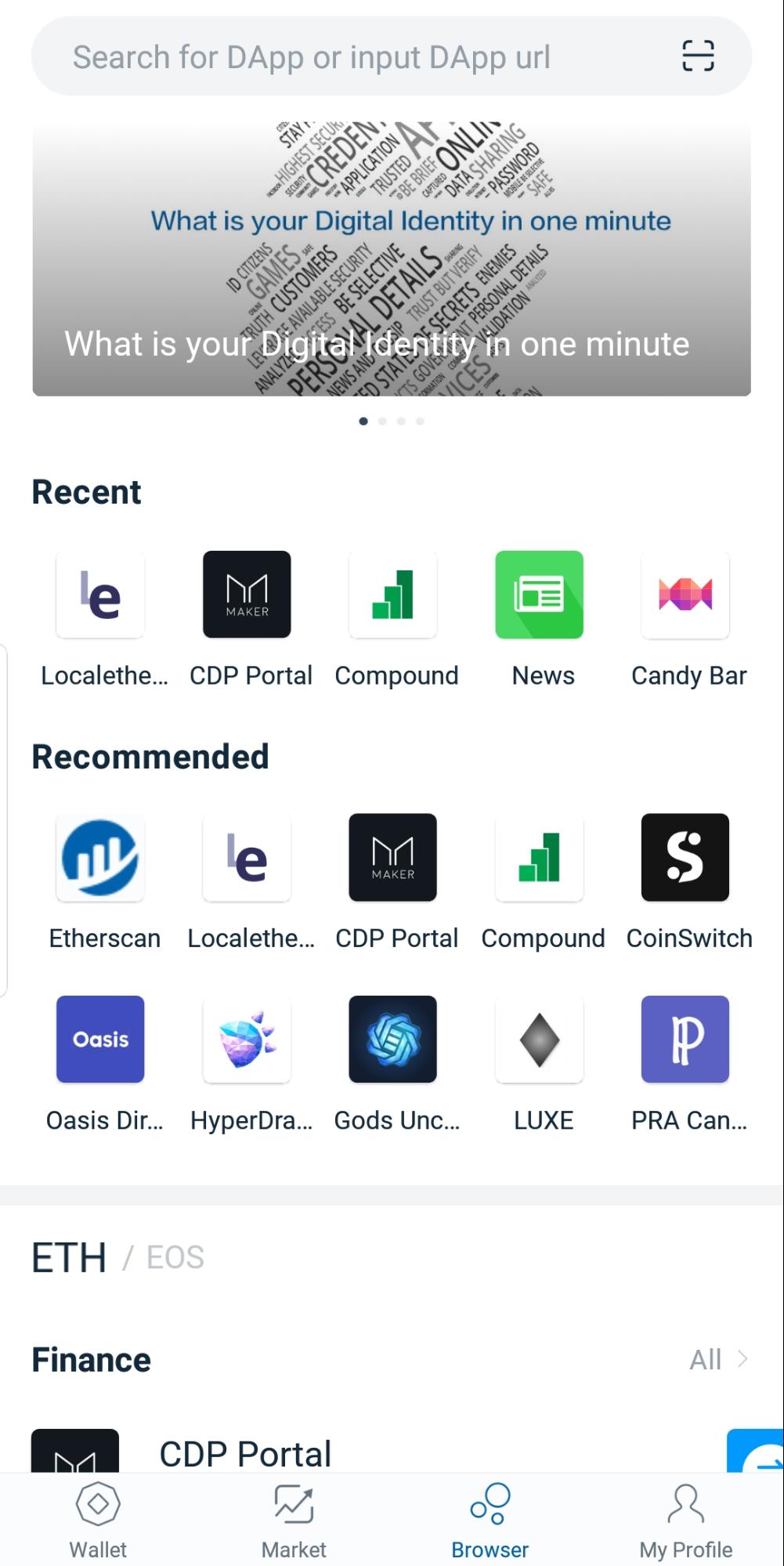 In the "Search Bar", use "Top Search" to find out the most popular DApp now;

Under "Recently Used", check your frequently used DApps;

Under "Recommended", try the great DApps we picked up for you;

All DApps are categorised according to their functions: Finance, Exchanges, Games, Utilities, and Social. Try them out today!
We also integrated the Simple Wallet protocol. When you log in at the web version of EOS DApp, you can scan the QR code on the web page to authorize DApp login via imToken, which is safe and convenient. With the popularity of the agreement in the future, we thrive to connect your digital wallet to other apps, to facilitate Token payment.
Ethereum Collectibles are displayed in the asset page by default
We have supported the Ethereum collectibles since the previous version. The Ethereum collectibles are based on the ERC-721 standards. Popular products in recent years include CryptoKitties, Gods Unchained and HyperDragons.  Each of these collectibles is special, unique and attractive. In the previous version, you are able to see the collectibles in the "Assets" page only if you have it. Now we display the collectibles automatically, making it more accessible for everyone to try the new collectibles.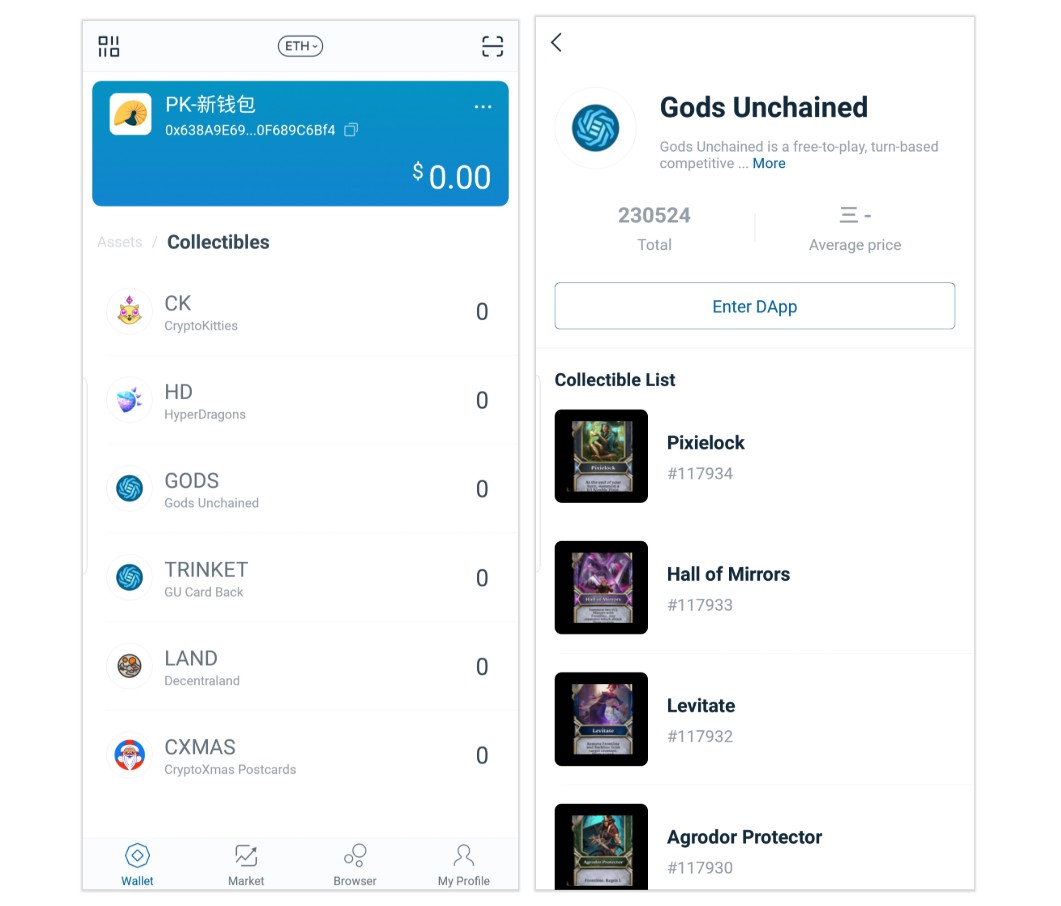 Supported DApp Browser Console
Following DApp SDK and full compatibility with Metamask and Scatter, we supported the DApp Browser Console in this version. We are committed to provide a better debug console for developers, to accelerate the development progress of the DApp ecosystem.
How to update to the latest imToken 2.0
Android users: Download the latest 2.0 version from imToken website,

https://token.im

;

iOS users: Download the latest 2.0 version on Apple Appstore.



imToken has released version 2.0. For 1.0 users, please follow the tutorial below to upgrade 1.0 to 2.0 safely: https://support.token.im/hc/en-us/articles/360013262654
If you face any difficulty using imToken or have any comments and suggestion for us, please submit your feedback directly within the app.
A Reminder for All
Before upgrading, please make sure that all wallet identities have been backed up properly. Please write down the mnemonic phrase on a physical paper, never store it in the network;

Please restrain from sharing your private key, mnemonic phrase or Keystore to anyone! If you find potential hacking activities in imToken, please report to us via email at [email protected] to prevent more people from being deceived;
Please go through our Help Center at https://support.token.im/hc/en-us for more detailed information about imToken