imToken wishes you a happy Chinese New Year, auspicious year of the rat.
The Spring Festival is coming, the time when a country of 1.3 billion people is on the road home  ✈️ 🚗🚄
We want to take the opportunity and take a look at the new version of imToken and what the Updates bring.
imToken 2.5.1 update content:
Optimize Tokenlon fees:

As low as $ 3 can complete a transaction on Tokenlon now

More attractive transaction rates, as low as 0.1%

You can import and export TRON, BCH, LTC wallet private keys

You can switch the BCH address format and easily transfer BCH from exchange into imToken

Optimize EOS resource management, you can use Alipay and WeChat to quickly lease CPU resources

For developers: Fix DApp Browser scanning problem
Tokenlon fee optimization
imToken 2.5.1 features a Tokenlon fee optimization, with which you can complete transactions in Tokenlon with as low a fee as $3. 
At the same time, new transaction levels were introduced: The more transactions you accumulated over the past 30 days using Tokenlon, the higher the corresponding transaction level and the lower the fee, which can be as low as 0.1%!
For a detailed transaction rate introduction see the fee table.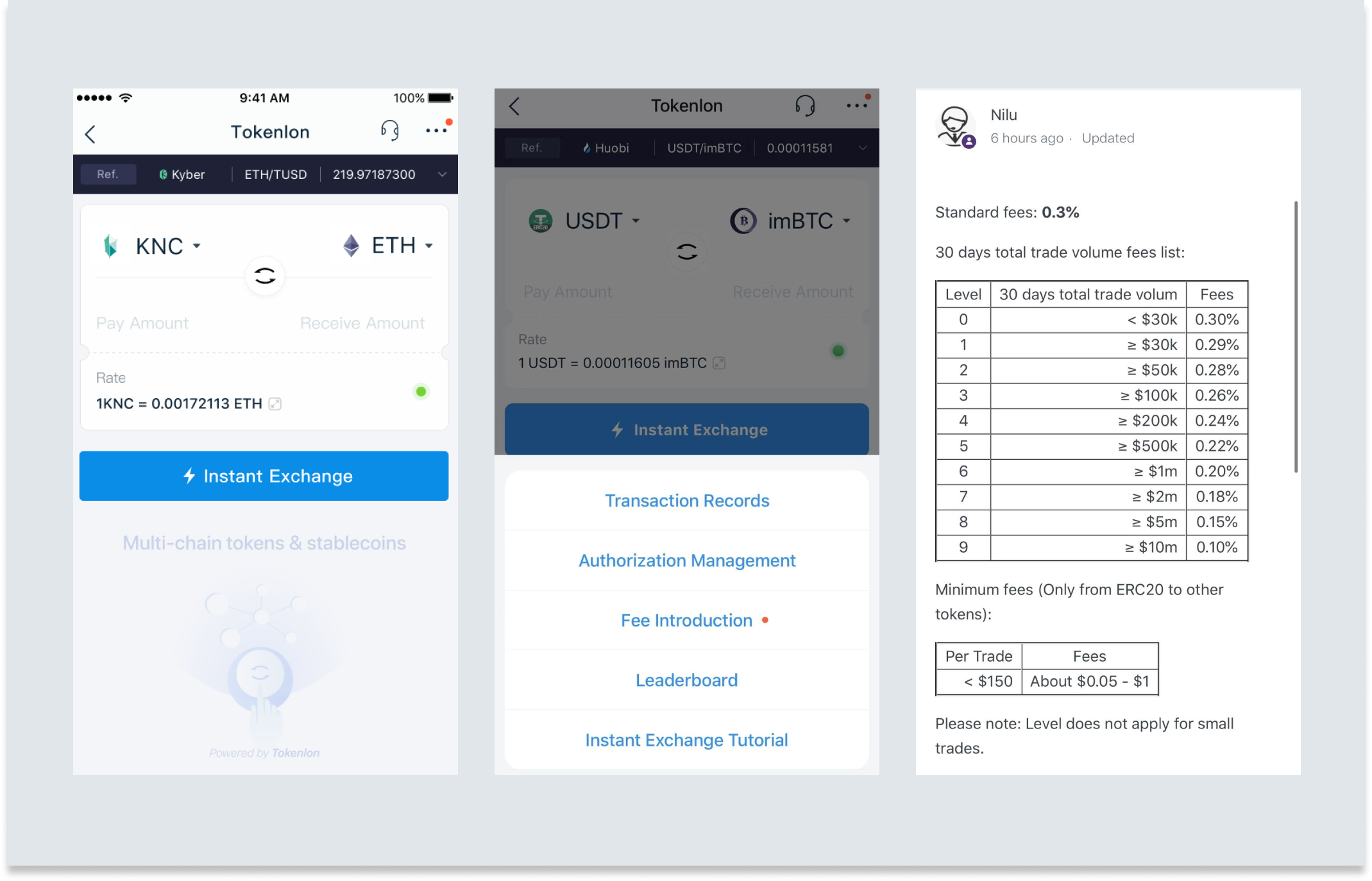 Import and export TRON, BCH, LTC wallet Private Keys
This optimization adds the TRON, BCH, LTC wallet private key import and export functions, making it easier to import imToken from other wallets. 
Watch the screenshot below to learn how to import / import private keys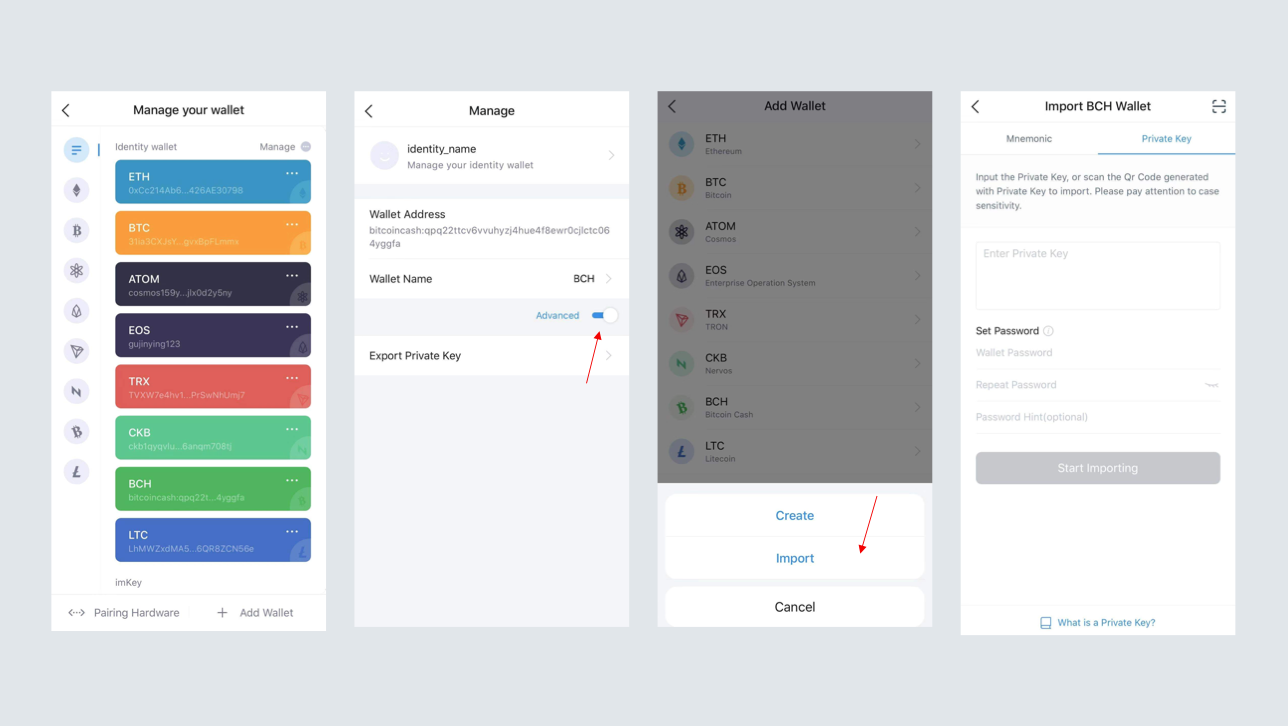 Switch your BCH address format
Your BCH receipt page now supports BCH in two address formats: CashAddr and Legacy. Switch the address format to easily transfer your BCH out of any exchange into imToken.
What is the BCH CashAddr and Legacy Address Format? 👇
CashAddr:CashAddr is a new Bitcoin Cash address format that helps distinguish between BCH addresses and BTC addresses. This can prevent users from accidentally transferring BCH to BTC address, so as not to cause unnecessary trouble.

For example: bitcoincash: qpg6rgmpxr838cnwjhatdyuxkdz644xku54fe5yk99

Legacy: Although many exchanges and wallets use CashAddr, some exchanges have not adopted it (such as Huobi). If you do not support the CashAddr address format, you can choose the legacy address format.

For example: 16tp827qst72hPT2MUKgCWNdE4E9HqVVuF to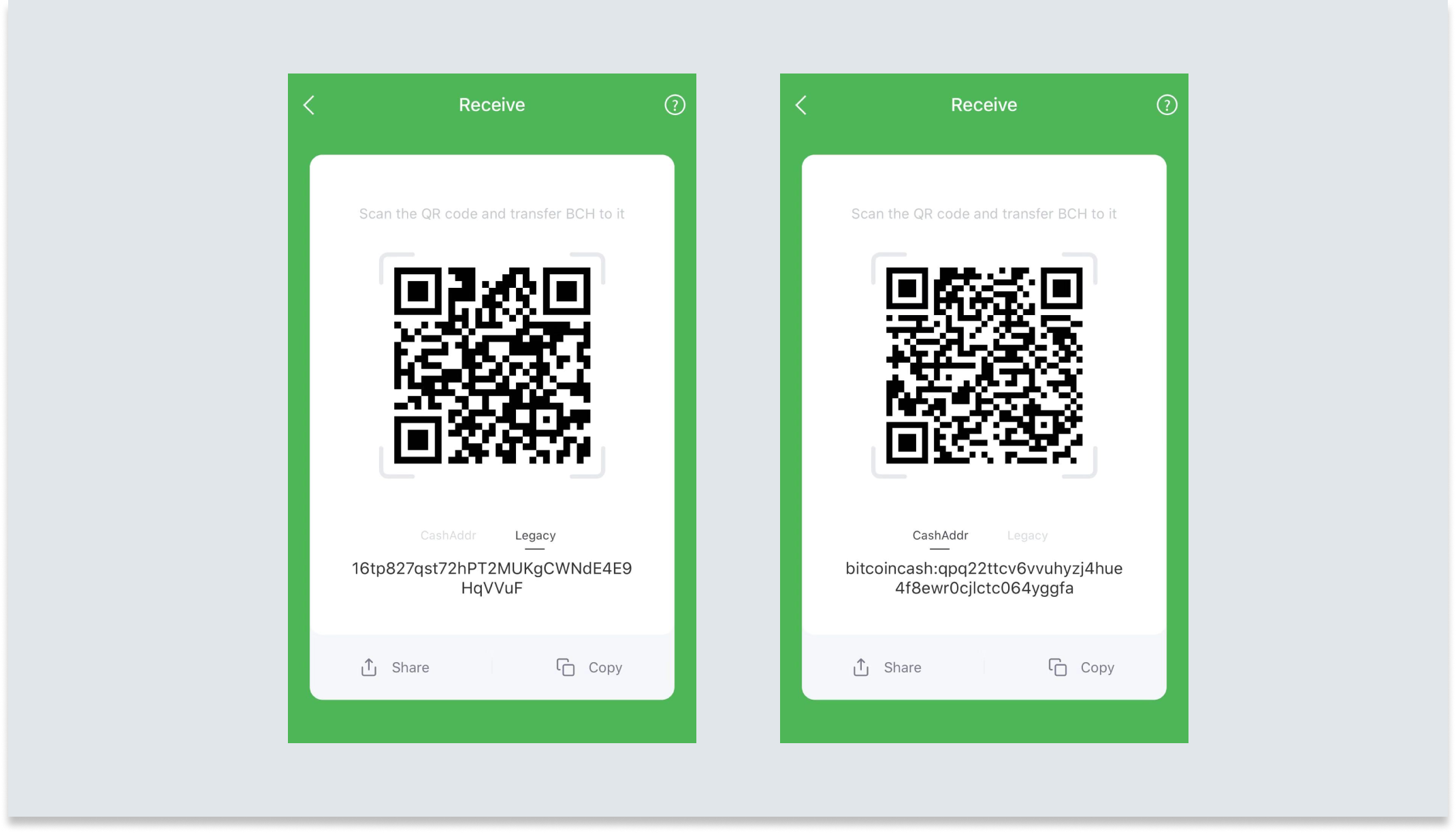 Optimized EOS resource management. Use Alipay and WeChat to quickly lease CPU resources
Select your EOS wallet and click 'Resource Management' on the asset homepage. You will now see the "CPU Lease" entrance at the bottom. 
Here you can use Alipay and WeChat to lease CPU resources quickly, and use EOS Easy Payment CPU service to pay for the resources required for a single transfer operation with EOS, an easy way for solving the urgent need to send tokens.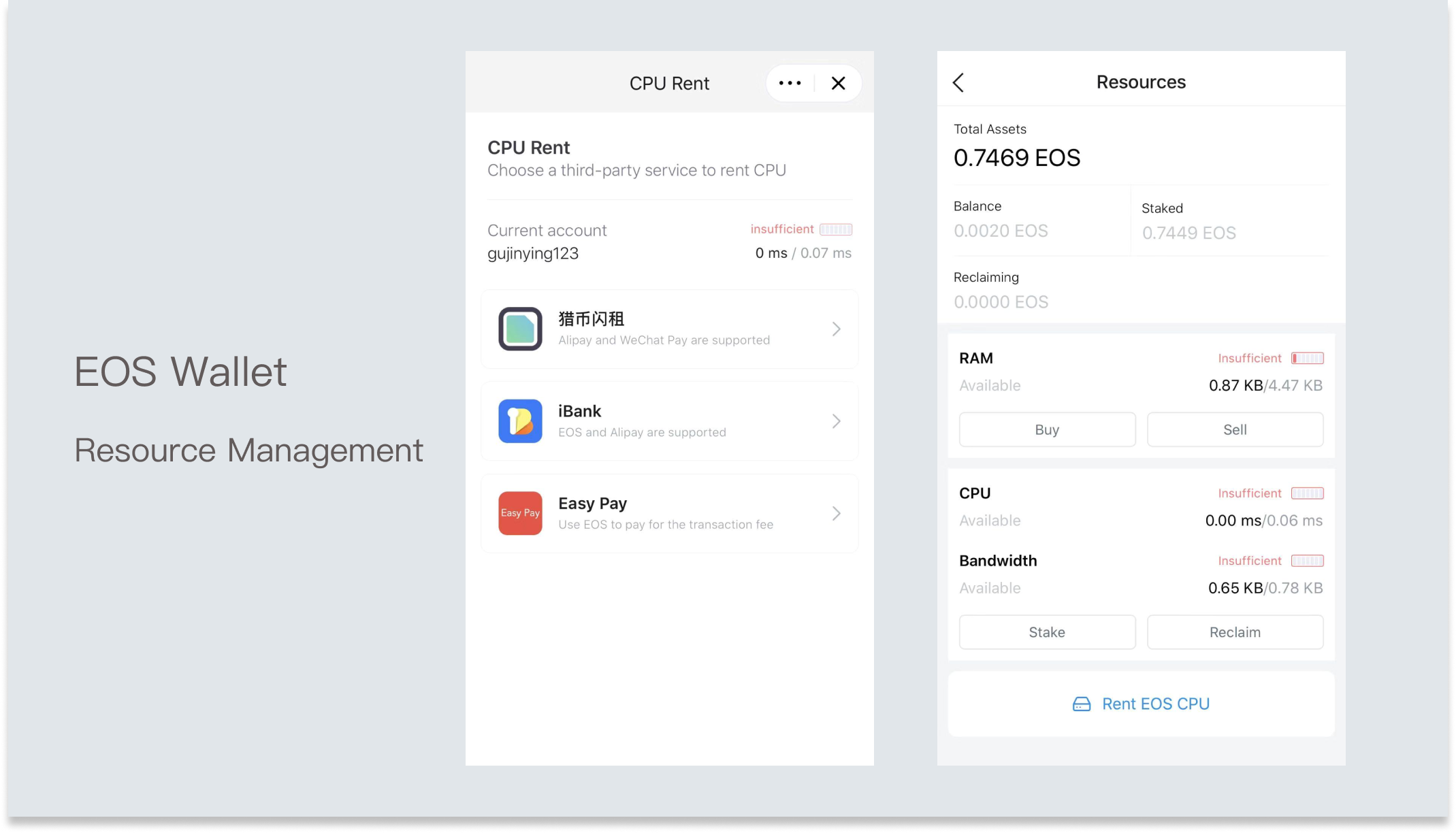 How to update
Android users: You can download from the official website

https://token.im

or at your favorite app store

iOS users: 

You can download from the App Store
For 1.0 users, please follow the tutorial below to upgrade 1.0 to 2.0 safely:
If you face any difficulty using imToken or have any comments and suggestions for us, please submit your feedback directly within the app.
Always backup your keys!
Before upgrading, please make sure that all wallet identities have been backed up properly. Please write down the Mnemonic phrase on a physical paper, never store it in the network;

Please restrain from sharing your private key, Mnemonic phrase or Keystore to anyone! If you find potential hacking activities in imToken, please report to us via email at [email protected] to prevent more people from being deceived;
Please have a look at our Help Center at https://support.token.im/hc/en-us for more detailed information about imToken.