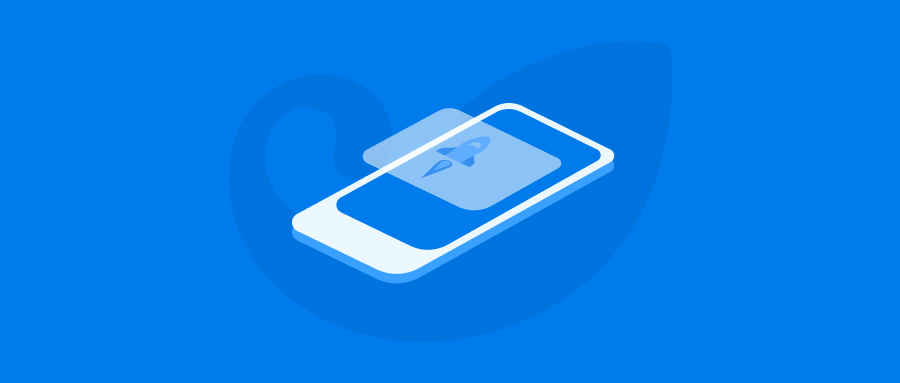 With the latest update, imToken now officially supports Filecoin, its eleventh public chain.
Now on imToken:
Use imToken to manage Filecoin wallets, send and receive funds

Updated security protection

The imToken app automatically appears blurred when in the background protecting your privacy.

Risk warnings remind of risks on first transfers.

More optimization and fixes
Officially Filecoin support on imToken
One of 2017's star projects, Filecoin, is about to release mainnet. Planned for epoch 148888 (October 15th 22:48 SGT) FIL will start the transfer function, and we will release Filecoin for the first time. If you are a FIL holder or are interested in the project, you may upgrade to imToken version 2.7.0, add your Filecoin wallet and start using it, sending and receiving funds.
To learn more about Filecoin, see our tutorials.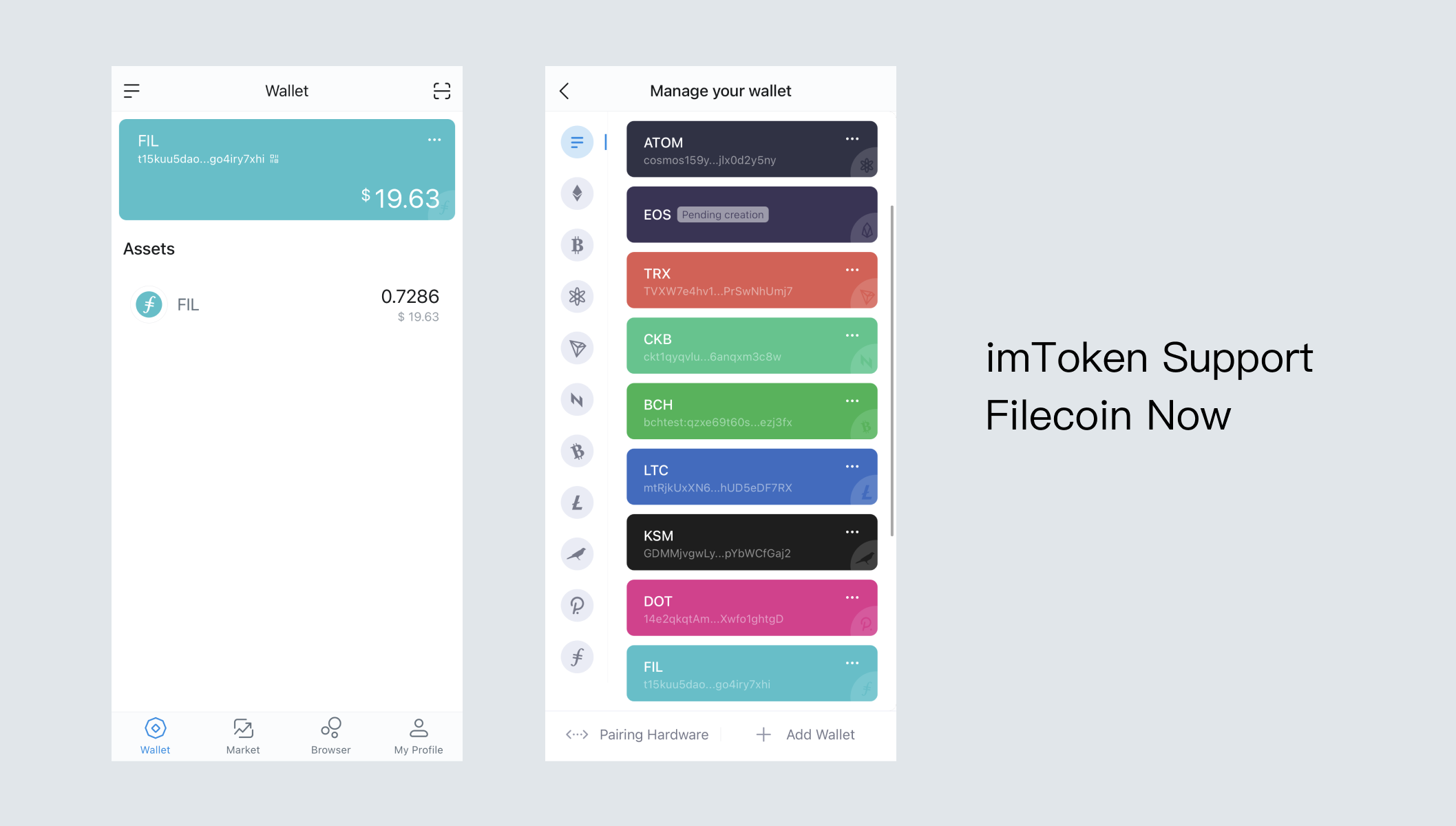 Safety is top priority at imToken, also with this security upgrade
Nobody wants to have funds stolen or lost. Whether it is a hacker or an insider, once assets are lost, it is very difficult to retrieve them back. It is better to take precautions before the unwanted happens. Therefore, we try to publish lots of educational content and tutorials, and we put a lot of effort into the application level. Such as with this update. Let's take a look. 👇
Blurred application interface for enhanced privacy.
In version 2.7.0, when your imToken is in the background, the interface will automatically be blurred (Android phones will display a white screen effect) protecting all private information. For example, when you show your phone to your friends/colleagues, key information such as assets/mnemonic private keys will be better hidden, adding additional protection.
First-time transfer risk prompt
Putting the wrong transfer amount or payment address can easily lead to the loss of assets. Therefore, imToken 2.7.0 added a hint for if you transfer for the first time. When you transfer money in imToken for the first time, the prompt in the figure below will appear to ensure that the key information of the transfer has been verified to avoid unnecessary asset losses.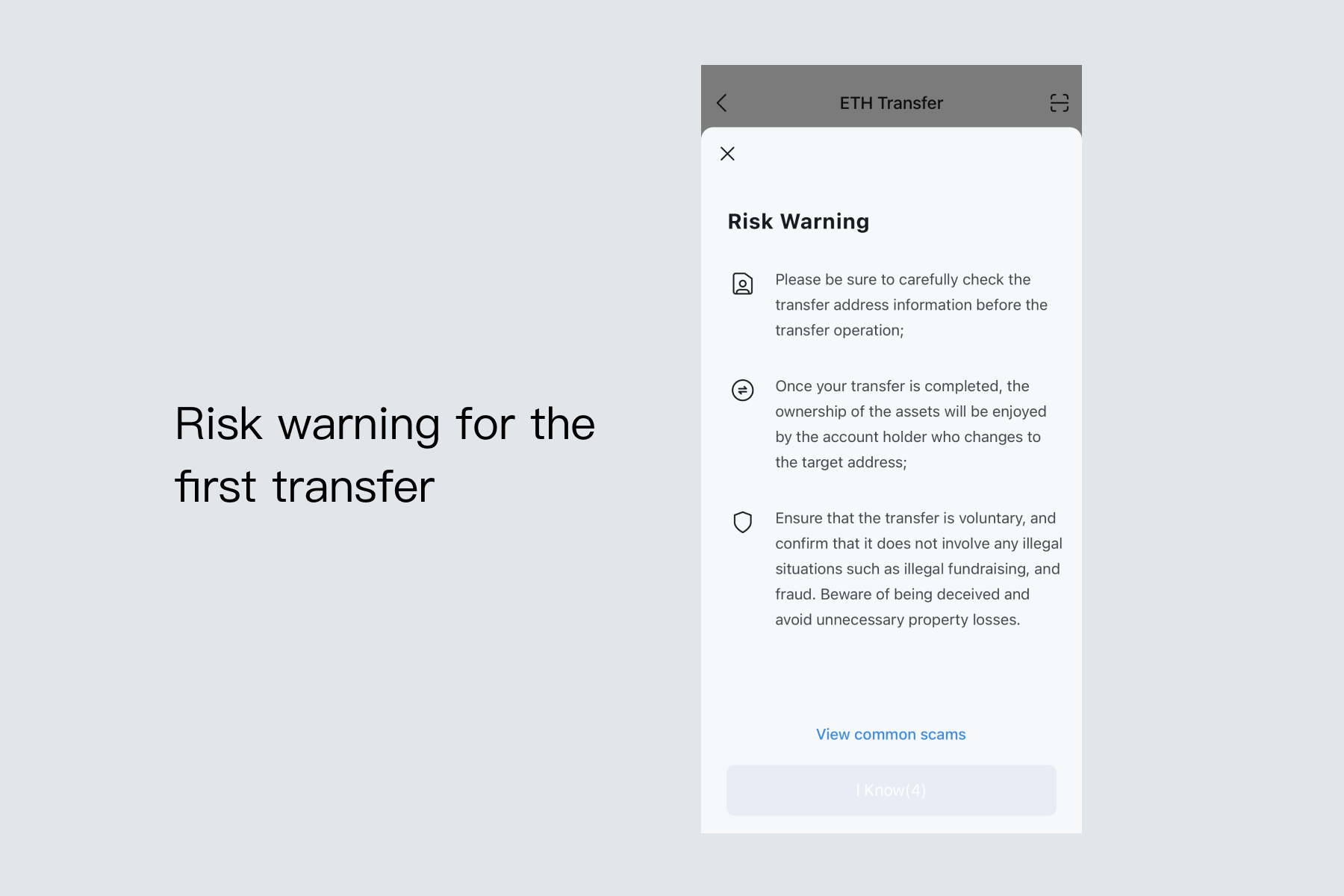 You may also be interested in these updates
Clearer understanding of the Tokenlon transaction fee

Optimized importing wallet process. You can import the wallet more smoothly.

You can see more comprehensive TRON transaction records and message notifications.

You can use the CKB long address for collection
How to update
Android users: You can download from the official website

https://token.im

or at your favorite app store

iOS users: You can download from the App Store
For 1.0 users, please follow the tutorial below to upgrade 1.0 to 2.0 safely:
If you face any difficulty using imToken or have any comments and suggestions for us, please submit your feedback directly within the app.
Always backup your keys!
Before upgrading, please make sure that all wallet identities have been backed up properly. Please write down the Mnemonic phrase on a physical paper, never store it in the network;

Please restrain from sharing your private key, Mnemonic phrase or Keystore to anyone! If you find potential hacking activities in imToken, please report to us via email at [email protected] to prevent more people from being deceived;
Please have a look at our Help Center at https://support.token.im/hc/en-us for more detailed information about imToken.