imToken 2.4.10: Even Easier Onboarding
The threshold between using the traditional Internet and blockchain is real and high, and the terms 'public-private key', 'Mnemonic' are confusing to any new user. We can't remove these obstacles for you (yet), but we have paved the way to help you cross the threshold steadily.
In version 2.4.10, we optimized the interaction to smooth the onboarding and create a good start for you to understand how to work with blockchain.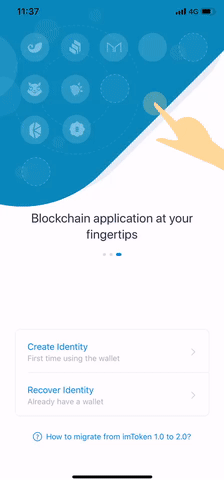 New user guidance
imBTC - A new Bitcoin
Over the past ten months, the total value locked in the Ethereum DeFi ecosystem has increased from $274.6M to $616.8M. We are thinking about how to further expand the scale and liquidity of DeFi and find that the best option is to inject the power of BTC into the Ethereum ecosystem. As a result, imBTC came into being. 
We hope imBTC can further promote the popularity of DeFi and stimulate the immeasurable potential of this market.
Learn more about it here.
Introducing imToken's Club(DAO)
As a young team in a young industry, we started a couple of internal clubs, many of which were swarmed as soon as the proposal was issued:
CryptoSharing DAO (DAO - Decentralized Autonomous Organization) is a club that encourages blockchain learning and sharing. It encourages people who are willing to share it through the economy, and votes to distribute funds. It is a fork of MolochDAO, which will initially use group voting.
Interesting issues we have launched👇
How to get in touch with the blockchain and how to be attracted to it;

The complex mechanisms behind bank transfers and the advantages of blockchains;

Radical thinking of "radical market".
CyclingDAO is a decentralized cycling organization.
@outprog spent a day writing a DApp (https://cyclingdao.club/ ), recording the mileage of each rider member, and using it as a monthly reward distribution standard. The more you ride, the more rewards you get.
Note: https://github.com/CyclingDAO/contract-fund/blob/master/whitepaper.md 
Hiking&MarathonDAO: Shows imTokener's positive life posture through healthy walking and running activities.
Climb the surrounding mountains and enjoy the night view of the city. We have climbed ten hills and can climb another hundred.
We are a blockchain startup, and we also practice decentralized thoughts in the normal life. For us, blockchain is not only the industry we are engaged in, but also a philosophy of life.
Let me guess, you may want to ask "How to join the imToken club" or want to create interesting blockchain projects with us, then imToken welcomes you, 👉 [email protected] We are waiting for you here :)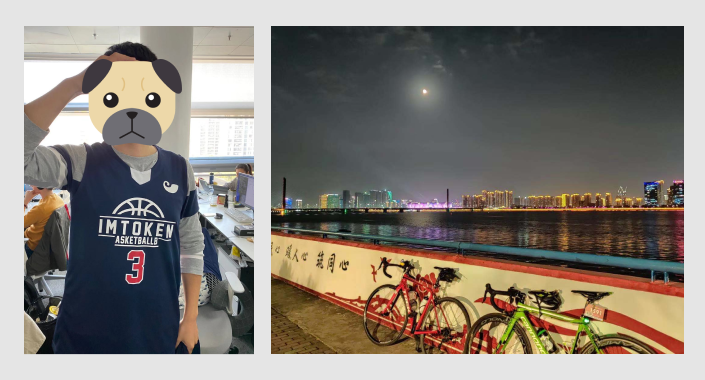 We shared about our Devcon 5 learnings
What is Devcon?
It is the Ethereum Developers Conference, and this year's Devcon is held in Osaka.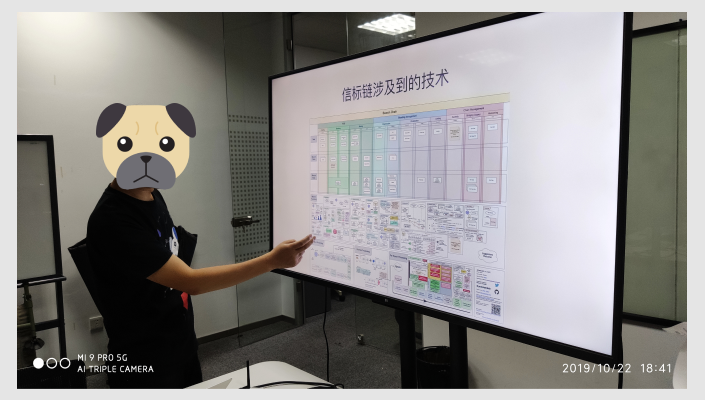 imToken squad sharing after the Devcon, learn a whole lot of knowledge
Besides Devcon, we also went to the Dragonfly Matchmaking Day as well as Taipei crosslink conference and the 8BTC conference in Wuzhen, China.
.. and onboarded a few new DApps
What's next?
We will embark on a multi-chain highway, there you go.