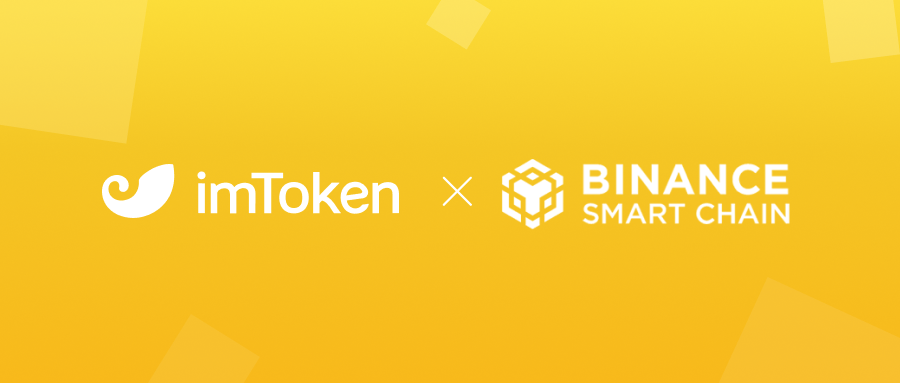 2021.7.28 –– imToken the leading non-custodial wallet for Ethereum and the emerging platform for new chains, DApps, and DEXs starts providing support to the BSC ecosystem and brings new DeFi features DApps to its users.
ImToken will fully support Binance Smart Chain projects: All BSC DApps, token prices as well as DeFi portfolio, which  will allow users to view token prices and balances on DApps like PancakeSwap, Venus and many more.
With the success of Ethereum, demand for block space has been increasing and therefore also the gas prices for users to swap, play with NFTs or use DeFi. Once transactions hit $100 for simple transactions, Ethereum users were looking for new solutions.
And that's where Binance Smart Chain came in. Trading off more decentralization for faster and cheaper transactions, BSC attracted users sending billions of dollars through the network with a daily number of transactions as high as 11+ million.
Full support of Binance Smart Chain in your imToken mobile wallet
The latest version of imToken's iOS and Android apps support BSC, not only sending and receiving tokens, but so much more:
Send and receive tokens on BSC

Watch your balance and token prices 

Watch your DeFi portfolio: Your balances on 100+ DApps like Pancake and ApeSwap

Jump into BSC DApps right in the wallet view

WalletConnect: Scan the QR code to use imToken on desktop DApps
To get started, download the latest imToken from Google Play, Apple App Store or directly at token.im. 
Entering the wallet and switching to 'Binance Smart Chain' in the menu on the top opens the wallet as well as the DeFi portfolio, which allows users to see - for example - all PancakeSwap liquidity positions. The DeFi portfolio currently shows 100+ DApp balances.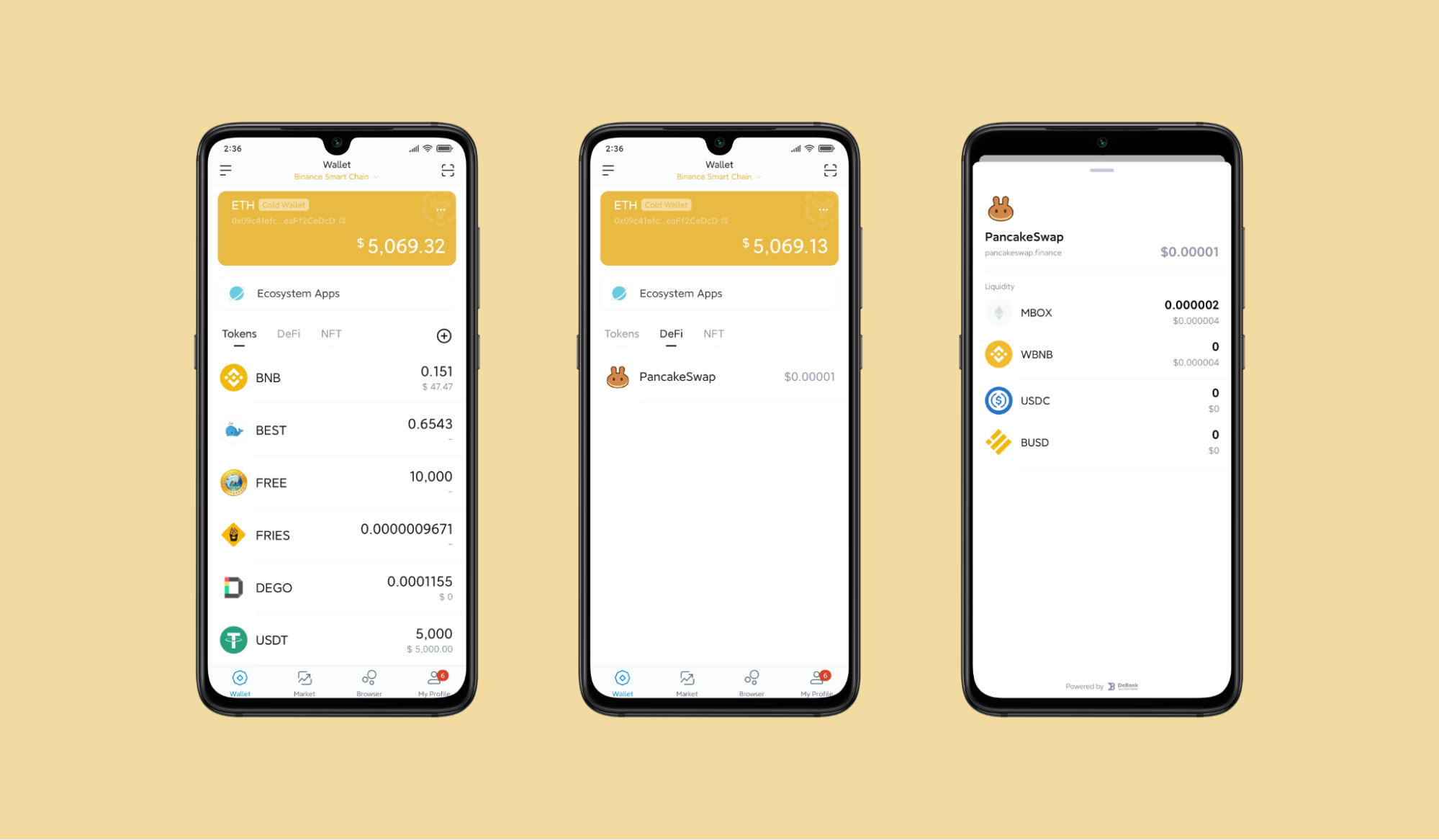 Clicking the DApp button brings the user to their favorite DApps that can be used directly in imToken's DApp browser.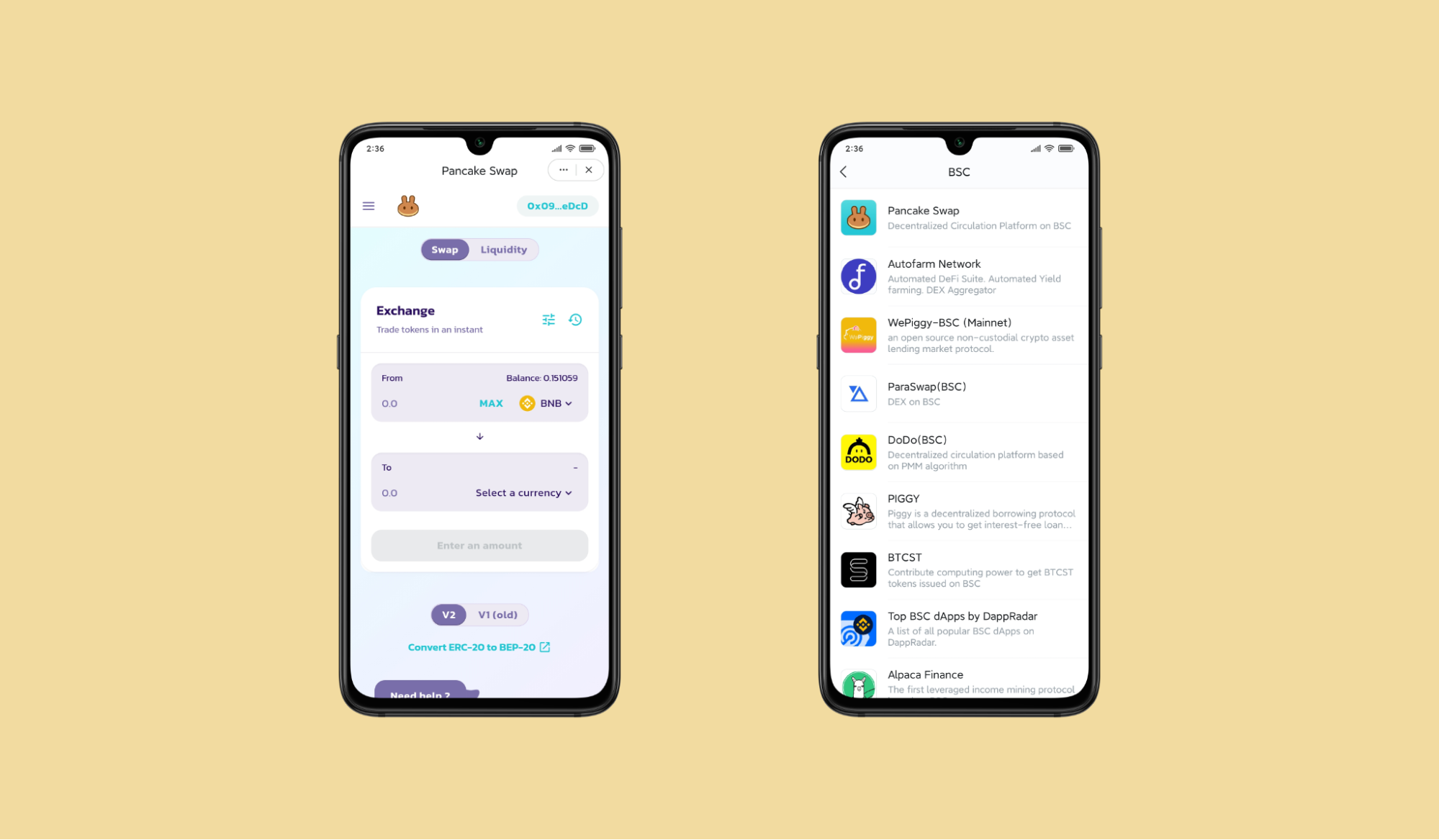 Alternatively, users can scan a QR code to login to a DApp on their laptop.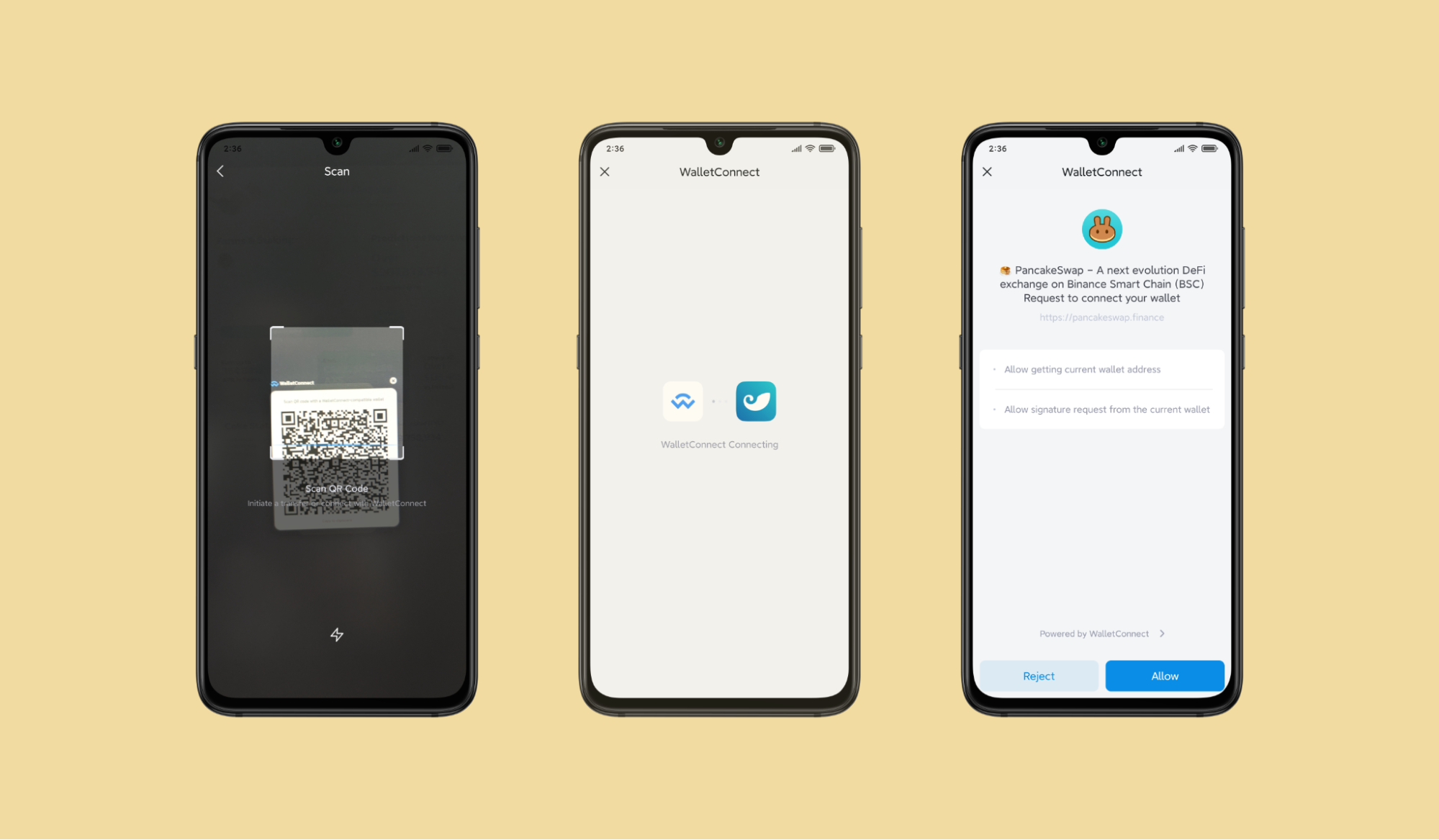 Download the latest imToken to get started with Binance Smart Chain on your phone.
About BSC
Binance Smart Chain is a sovereign smart contract blockchain delivering Ethereum Virtual Machine (EVM) compatible programmability. Designed to run in parallel with Binance Chain, Binance Smart Chain retains the former's fast execution times and low transaction fees while adding Smart Contracts functionality to support compatible dApps.
Please join the Binance Smart Chain Telegram Community for any queries. For more information, visit Binance Smart Chain.
Docs | Blog | GitHub | Telegram | Twitter | BUIDL Reward Program | BSC Accelerator Fund
About imToken
imToken is a decentralized digital wallet used to manage and safeguard a wide range of blockchain- and token-based assets, identities and data. Since its founding in 2016, it has helped its users transact and exchange billions of dollars in value across more than 150 countries around the world. imToken allows its users to manage assets on 12 mainstream blockchains, as well as seamlessly connect with DApps via a decentralized applications browser.
About imToken:  Website | Twitter | Medium | Help Center