Amazing update for asset management of your EVM-chains
With this update your tokens on Polygon, xDai, Fantom, BSC, HECO, OKEx and other EVM-compatible chains are automatically detected. 
imToken 2.9.4 now also shows your token prices on those new chains.
Using BSC or other DApps? Simply click on 'Ecosystem Apps' to start with Layer 2, BSC and others.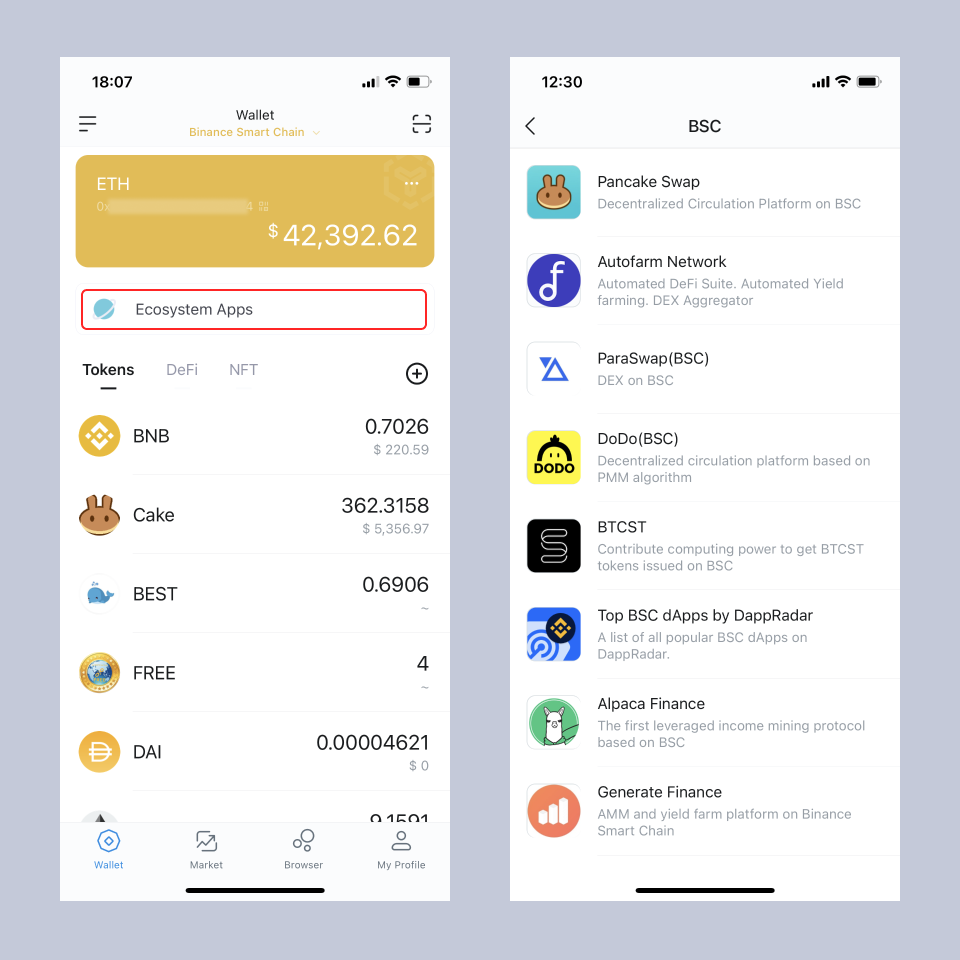 Left: BSC wallet; Right: BSC Apps
In this update we also add a color scheme that lets you distinguish different EVM-compatible chains.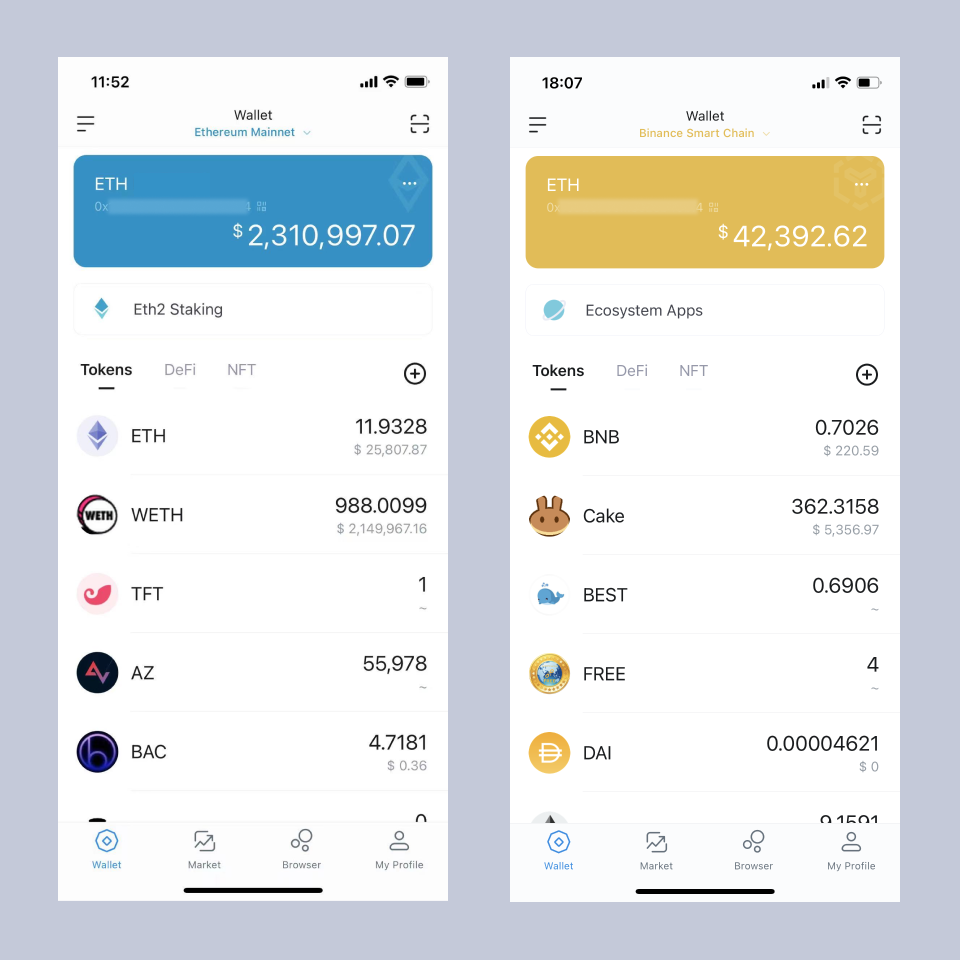 ETH = blue and BSC = yellow
New chains and updated support
We are happy to announce that imToken is now offering full support for Polygon and Binance Smart Chain(BSC). The non-custodial iOS and Android wallet let users experience DApps on Polygon and BSC, and handle their assets and DeFi portfolio in one place.
What's more, we officially integrated the Subscan API in our latest version 2.9.4 App. This provides imToken users with easy access to view and verify Polkadot on-chain data.
Update to the latest version of imToken and check them out!
Community
On July 24, we had the honor to host our friends NEAR Protocol, Polkadot, Nervos Network and Solana ChainNewscom in Hangzhou. We had a room full of people joining in, discussing the future of blockchains.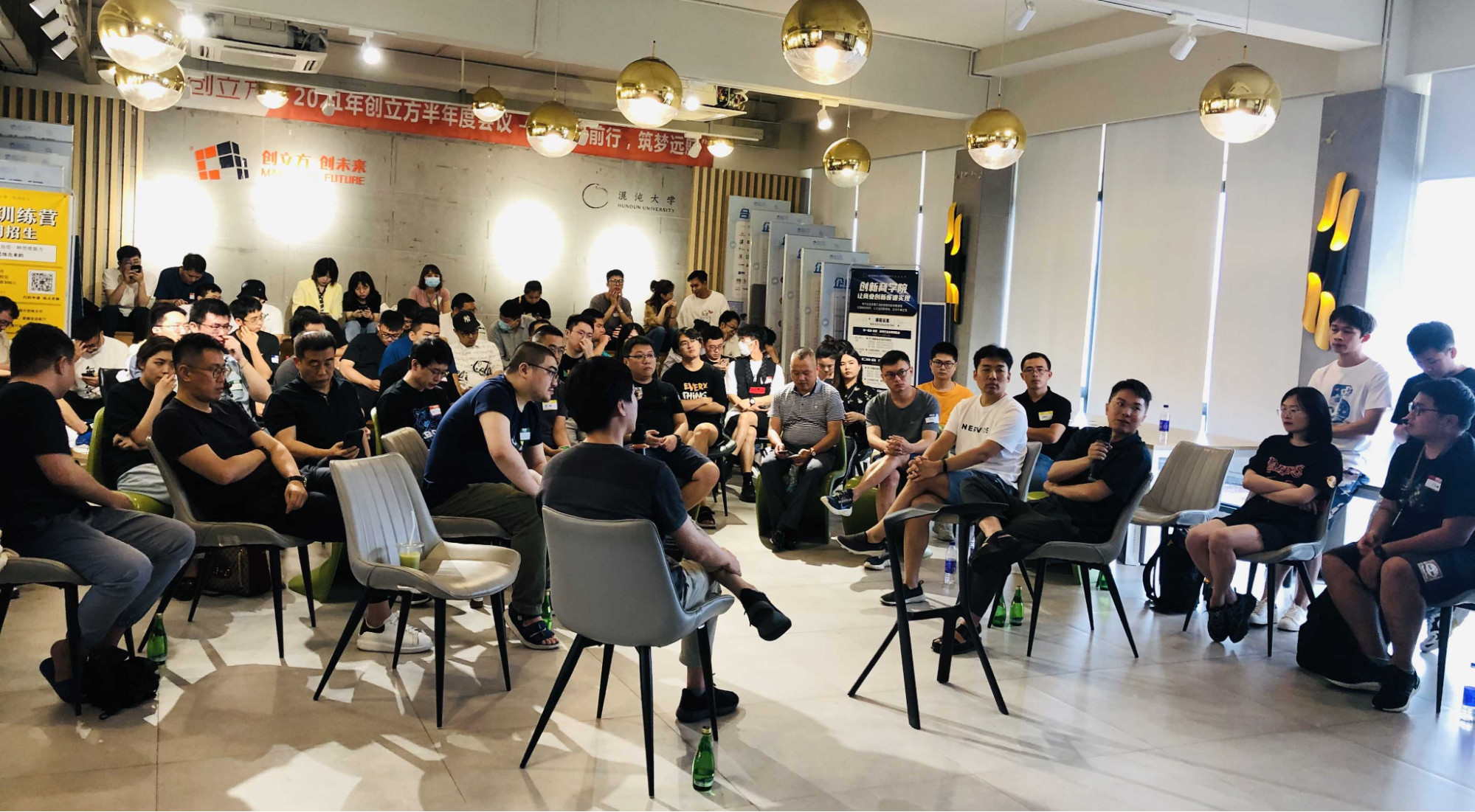 We also invited POAP, Sushi, dForce and Slow Mist to imToken Fans Forum and held two AMA events.

Security
122 users reported a new scam, nearly $1M lost. A fake exchange support staff would contact you and gain your trust... next they would try to get your secret private key!!!
👇 Read our own experience with the 'support' scam.
Next
Ethereum's highly anticipated London upgrade went live on August 5th. imToken supports the hard fork and users don't need to do anything.
You can still use the current version of imToken(v2.9.4) and send transactions as usual. The miner fee setting is expressed as GasPrice, but the GasPrice estimate will be based on EIP-1559.
The feature of customizing maxPriorityFee (tip paid to miners) and maxFee (maximum fee) is expected to be available in imToken v2.9.6 as soon as possible.