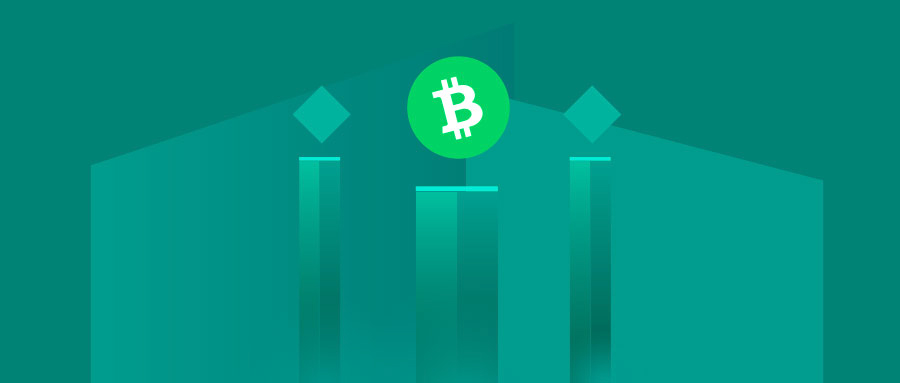 We are happy to announce that Bitcoin Cash (BCH) is now available on imToken
With the latest update, we are introducing support for a number of new tokens, including Bitcoin Cash, also known as BCH.
About BCH
Bitcoin Cash (also: BCH) is a fork of Bitcoin that was created in 2017. In 2018 Bitcoin Cash forked again into Bitcoin Cash and Bitcoin SV. 
How is BCH different from BTC and what is the story behind BCH?
The main difference between BCH and Bitcoin is the block size, with BCH currently supporting a block size up to 32M. The bigger blog size leads to more transactions confirmed per block which in turn leads to a lower cost per transaction.
In comparison to Bitcoin, Bitcoin Cash aims to offer digital cash, an easy way for users to pay merchants and send - also smaller transactions - to other BCH users. This mission also fits the original promise of Bitcoin as "Peer-to-Peer Electronic Cash". 
To this day BCH is already accepted by thousands of merchants across the world with the community aiming to get more on board.

Source: https://bitinfocharts.com/comparison/transactionfees-btc-bch.html#6m 
So, where does BCH actually come from?
Due to transaction frequency and block size restrictions, Bitcoin (short: BTC) can handle roughly one 7 transactions per second. 
When bitcoin transaction fees in 2016 and 2017 were getting higher and higher, some developers in the Bitcoin community, including Roger Ver, Jihan Wu and other investors, believed that if the block size would not increase, BTC will become a digital investment product and cannot be used as a payment method for ordinary people.
To solve the problem of high transaction fees, Bitcoin Core is working on implementing SegWit + Lightning. Other camps in the blockchain community, however, insisted that an expansion of block size was the only viable solution.
Roger Ver, as well as many investors and miners, were dissatisfied with the SegWit proposal and finally decided to hard fork bitcoin.
In August 2017, at bitcoin's block number 478559, BCH was released featuring a block size limit of eight megabytes.
Currently, BCH holds the position of developing a block size limit of 32 megabytes.
How do I open a BCH wallet?
Do you want to store your BCH in imToken? Simply download imToken in your favorite app store, open the app and set up your first wallet. After that import any existing BCH wallet or create one as part of your already created imToken wallet. Your new wallet has a BCH address to which you can send existing BCH from other wallets or exchange accounts. It's as simple as that.
How to backup my BCH wallet?
You already store your BCH in imToken and want to make sure to not lose it? There are two possible scenarios. First, if you imported your account from somewhere else, you already used a Private Key or Mnemonic to import. Simply write either one down in a secure place, and you will always be able to use it to get back access to your account, in imToken or other wallets.
If you, however, use the BCH wallet that came with your imToken wallet, you can simply back up your Mnemonic phrase attached to your imToken wallet. This one Mnemonic will be able to restore all your accounts that you set up in imToken (excluding the above mentioned imported accounts).
If you run into any trouble, feel free to contact our support at: [email protected]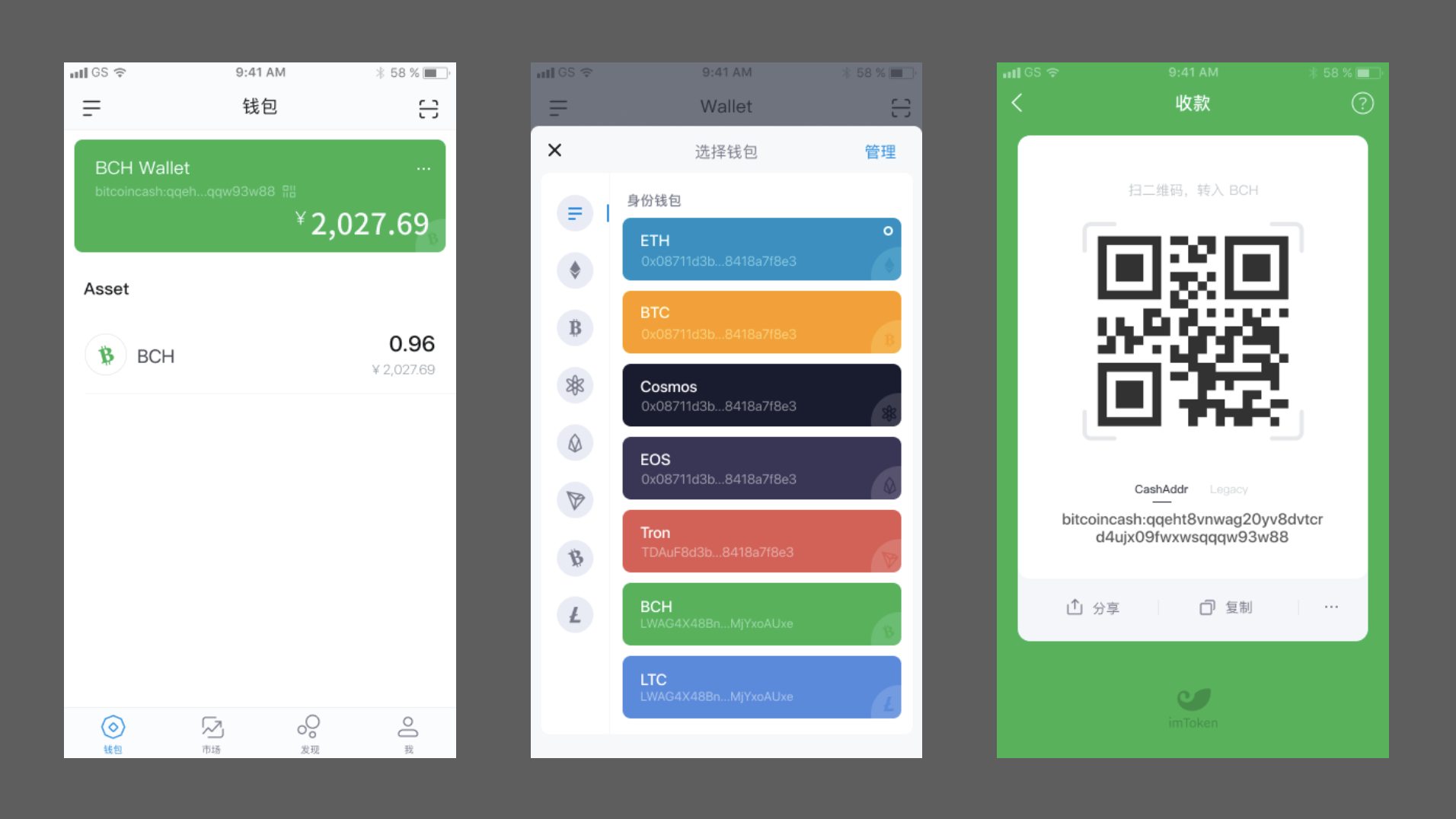 About imToken
imToken is a feature-rich digital wallet to securely manage ETH, BTC, ATOM, EOS, TRX, CKB, BCH, LTC , and other digital assets. It enables decentralized value exchange and DApp browsing in one place.