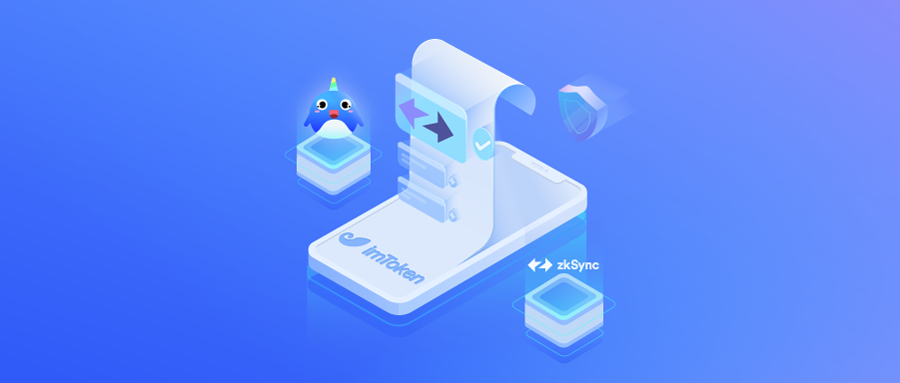 Ethereum is growing. But with its success come higher gas fees. Luckily, Layer 2 solutions are here to solve that. Therefore we are excited to present to you: Full native support for zkSync on imToken. Now in your favorite app store!
We would like to thank Matter Labs for their support! You can read more about them in our earlier announcement here.
zkSync brings lower fees, instant confirmations to imToken
With Ethereum's growing usage, come higher gas fees. That's not only annoying, but also leaves out 'cheaper' use cases like minting NFTs or playing on-chain games. However, there are already a number of scaling solutions released and others coming to mainnet in the coming months. Now it's time for wallets to integrate.
At imToken, we have been following and talking to many (if not all) Layer2 solutions. After some research and adding a custom node feature, we decided to natively integrate zkSync.
zkSync is a ZK-Rollup developed by Matter Labs that makes crypto payments cheaper already today, and is planned to scale arbitrary smart contracts on Ethereum soon (i.e. August). It uses zero-knowledge proofs and on-chain data availability to keep users' funds as safe as though they never left the mainnet. Learn more details on their website.
For you, the user, zkSync brings lower miner fees, instant confirmations on transactions and finality within minutes. Therefore, we are excited to introduce native support for zkSync in the latest update of the imToken wallet app. Update to the latest imToken and experience zkSync already today!
How to use zkSync on imToken
To use zkSync on imToken, open your imToken wallet app, switch to the "My profile" page, click "Explore" and enable zkSync.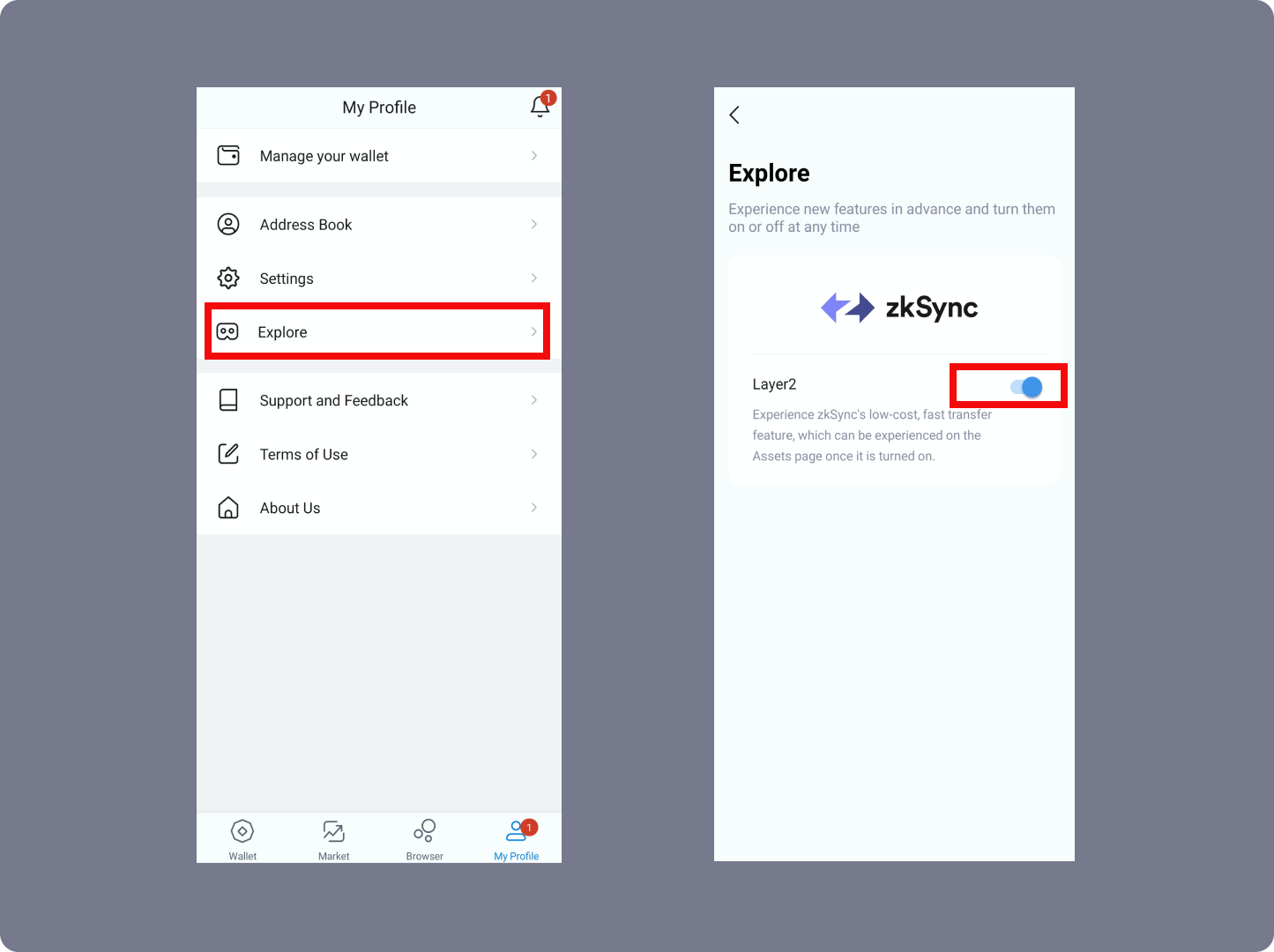 P.S. Check out the tutorial on how to use zkSync in imToken. 
imToken & Layer 2
We presented our first imToken app at the Ethereum Devcon in Shanghai in 2016. Since then, we are committed to developing for and within the Ethereum ecosystem. Now that Layer 2s are here to stay, supporting Layer 2 solutions comes natural to us. 
In addition to natively supporting zkSync in the wallet, we have also added a Layer 2 section in the DApp browser, which includes an assortment of Layer 2 and sidechain DApps. To be able to use those more easily, we also support EIP-3085 and allow users to set custom nodes.
More scalability solutions are coming and we are looking forward to helping scale the ecosystem!
How to update
Android users: You can download from the official website

https://token.im

or at your favorite app store

iOS users: You can download from the App Store
If you face any difficulty using imToken or have any comments and suggestions for us, please submit your feedback directly within the app.
Always backup your keys!
Before upgrading, please make sure that all wallet identities have been backed up properly. Please write down the Mnemonic phrase on a physical paper, never store it in the network;

Please restrain from sharing your private key, Mnemonic phrase or Keystore to anyone! If you find potential hacking activities in imToken, please report to us via email at [email protected] to prevent more people from being deceived;
Please have a look at our Help Center at https://support.token.im/hc/en-us for more detailed information about imToken.