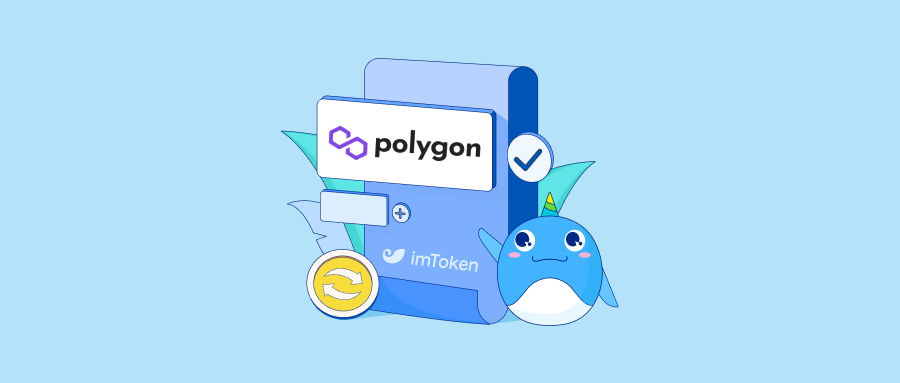 What Is Polygon  
Polygon is a layer 2 scaling solution that addresses the issue of the scalability of a blockchain and its consensus algorithm to speed transactions per second (or TPS). However, compared with other layer 2 scaling solutions, like zkSync, Arbitrum, Optimism, Polygon is quite different. 
Currently, Polygon's ecosystem consists of Polygon PoS, Polygon Hermez, Polygon Avail, and Polygon Edge. Polygon PoS is an EVM-compatible side chain, secured by a permissionless set of PoS validators with a low transaction fees and faster transaction speed. 
How Does Polygon Work
The architecture of the Polygon PoS chain can be roughly divided into three layers: Ethereum, Heimdall, and Bor.

Ethereum: The Polygon PoS chain uses a proof-of-stake mechanism to ensure asset security, and its staking contract is deployed on Ethereum. Users can become validators by staking MATIC, running a full node, generating Polygon's block, verifying consensus and receiving staking rewards.

Heimdall: Heimdall is a consensus verification layer, which keeps Ethereum running in parallel and monitors the deployed staking contracts on Ethereum. It will submit checkpoints representing snapshots of the Bor layer state to Ethereum.

Bor: Bor is the block production layer. The Heimdall node selects a group of Bor nodes responsible to generate blocks. Bor packages the transaction into a block and submits it to Heimdall, which generates a Merkle root and publishes it to Ethereum.
Main Features of Polygon PoS Chain
EVM-compatible

Low transaction fee and cost-saving 

Flexible 

High scalability
How to Use Polygon on imToken 
Let's take imToken as an example. First, download and install imToken, then create/import the wallet.
Click "Ethereum" at the top and select "Polygon" on the pop-up page to switch to Polygon wallet for transferring, receiving, and trying out the DApp.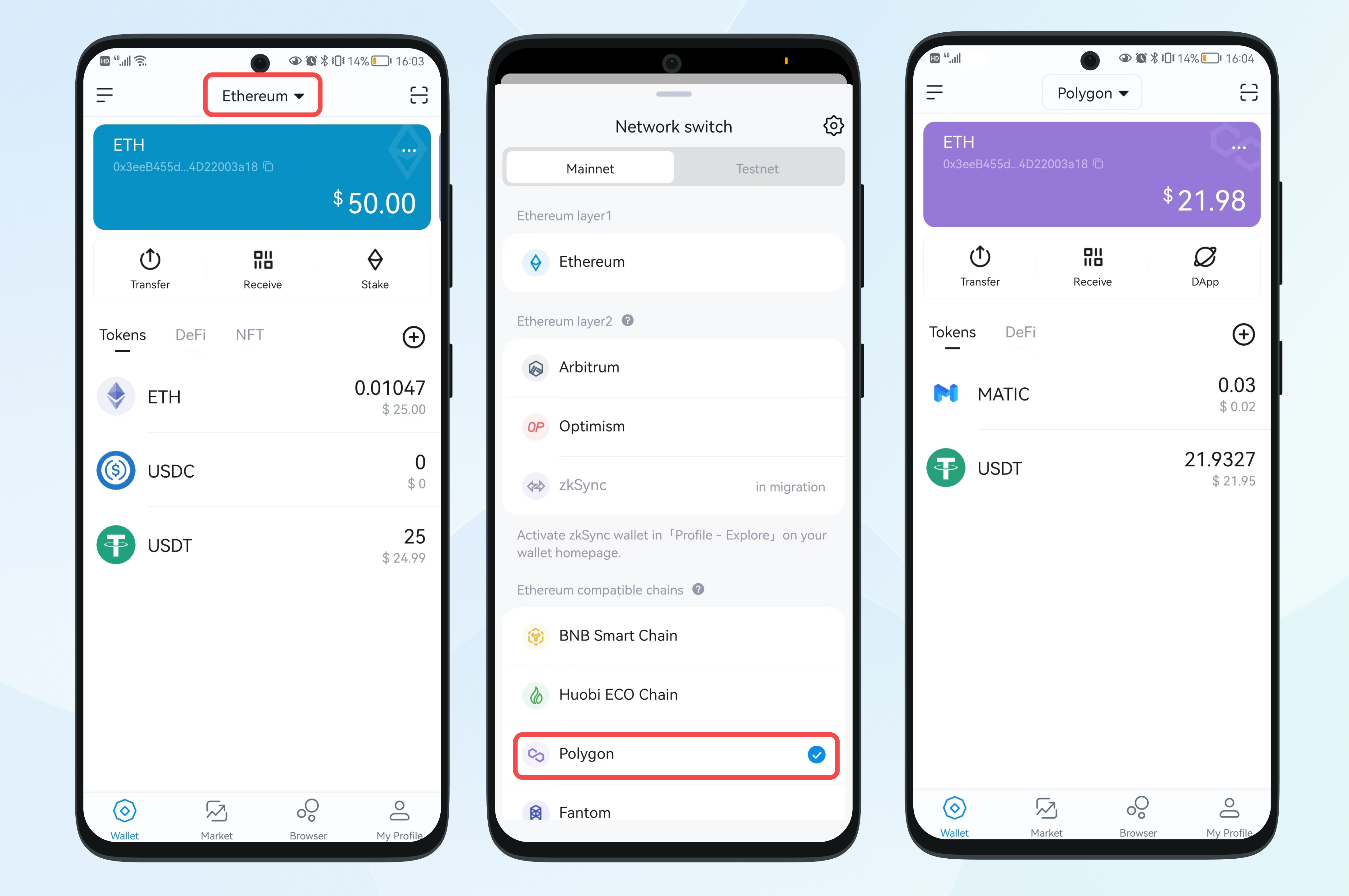 Learn about: How to use Polygon (Matic) with imToken? 
Study 
Polygon Founder
Jaynti Kanani is the co-founder and CEO of Polygon. In 2017, he observed there is congestion of the Ethereum network caused by the CryptoKitty game, which gave birth to the development of ​​an extensible solution.
EVM Compatible
EVM is the abbreviation of Ethereum Virtual Machine. EVM is to Ethereum like what CPU is to the computer. EVM allows code to be verified and executed on the blockchain, providing assurance that code will run the same way on every device.
EVM compatibility refers to creating an EVM code execution environment that facilitates Ethereum developers to migrate smart contracts to compatible chains without having to write smart contract code from scratch.
MATIC Basic Information
Issue time: 2019.04
Consensus mechanism: PoS
Issuance/ total circulation: https://coinmarketcap.com/currencies/polygon/ 
Price of MATIC 
Polygon Blockchain Explorer
Polygon blockchain explorer is a website to update all node information of Polygon in real-time.
More Information